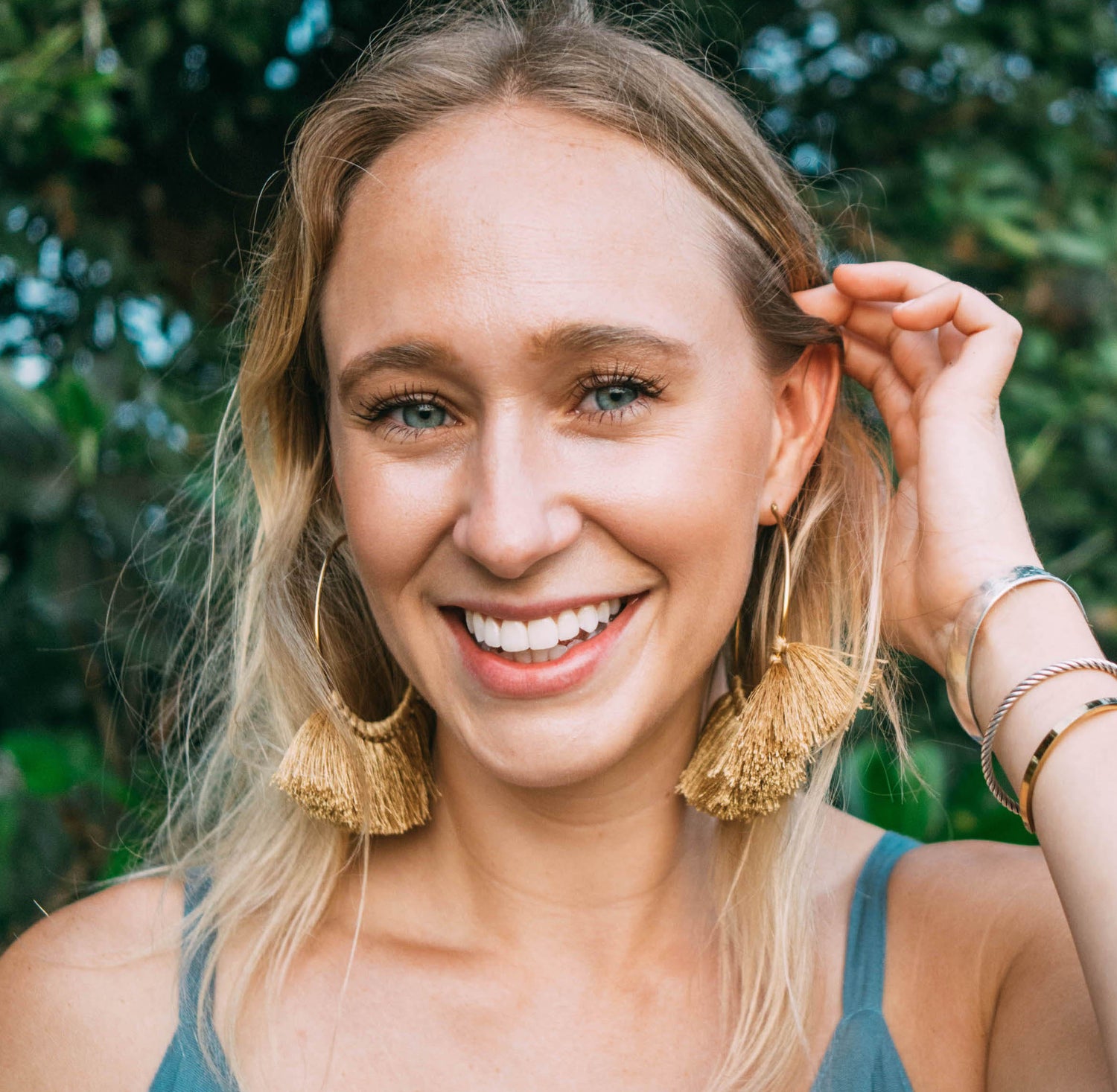 Meet the Author
Lauren Mae Pelkey is an award-nominated travel blogger, world traveler, children's author, and entrepreneur.
Meet The Author
When her nephew was born in November 2017, she went searching for a children's picture book that would inspire him from a young age to become curious about the world and its many beautiful cultures.
She imagined handing him a bright and beautifully illustrated picture book telling the story of an adventure around the world. A book that would ignite a curiosity and an eagerness to learn about people, places, and food that was different to what he was used to. 
Known as "the travel auntie," she imagined giving him this special book that could inspire him from a young age to develop a connection with travel and the magic it can bring into your life.
In the search for this book she had imagined, she came across kids' travel atlases, books about airplanes and trains, and some board books that taught children about some places around the world - but she couldn't find any exciting or inspiring stories about world travel. 
So she decided to write one.
Soon Wally The Wandering Wallaby was born - a curious creature who wanders the globe in search of new experiences and meeting new friends with a wide-open heart and mind. Wally The Wandering Wallaby's Around The World Adventure takes children to Australia, Thailand, Japan, Italy, France, Tanzania, Mexico, and Peru where they can learn about the world's many different cultures while experiencing the joy and magic of travel.
Lauren has lived in Boston, Rome, Melbourne, and Bogotá and has traveled to 30 countries across 5 continents. She is from West Springfield, Massachusetts.
Read her award-nominated blog Wanderluluu.com
Follow her on Instagram
All Wally The Wandering Wallaby Products!